The results of John's GQ shoot are now up on GQ's site. He's one of "six up-and-coming comedians" who "show why an airy wool suit is perfect all year round."
Ooh la la!
(There's a good little interview on the site worth checking out. He's not a Glenn Beck fan, surprisingly.) For those wondering, his hair's a little Colbert-esque.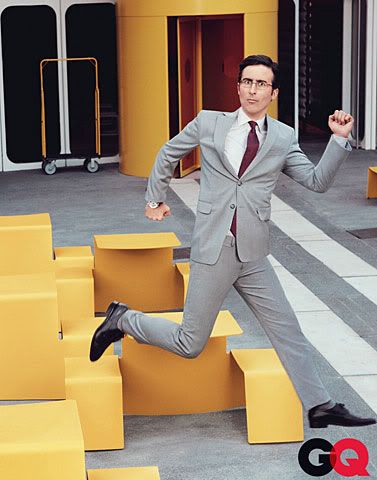 Now, what I really want to know is if he got to keep the watch or not. That thing is probably worth a chunk of change.